A Legacy Left Behind at All-Plastics
A Legacy Left Behind at All-Plastics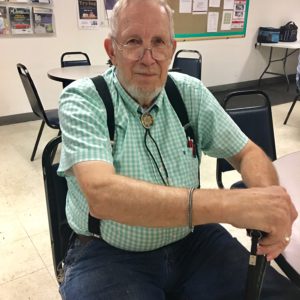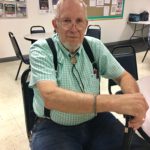 For the last thirty-five years Ken Postma has walked the production floors of All-Plastics' Kerrville manufacturing facility collaborating with the team and providing technical guidance. He has been a mentor and a friend to many and has left a legacy behind as he moves into his next chapter of his life, retirement.
Ken started in manufacturing right out of the service in 1965 for a pharmaceutical company in California, which was later purchased by 3M. He started on the ground floor sweeping the facility, stocking product and filling the injection machines with material. Ken remembers filling the injection equipment with materials prior to having material handling systems. He says "I was the material handling system". He also remembers starting with injection machines that he said are now in museums and says "half a second was exceptional then and now we focus on hundreds of thousands of a second".
Ken has mentored many, starting at a young age when he was promoted to Foreman after four years into his manufacturing career and then to a Process Engineer. The relationships he developed with his team is what brought him to Kerrville, TX, back in 1984. He was recruited to move to Texas to be the Shift Supervisor of the Kerrville manufacturing facility, which was originally owned by Posso Corporation, by a former co-worker that he had trained at the California pharmaceutical company.
Throughout his career he has worked in many facets of manufacturing. Ken says "the only departments I have never worked in were tooling and maintenance". As a Process Engineer his favorite part of his career has been solving complex problems and learning to look at problems in different ways. The most challenging part of his career has been working around mold issues to still make quality and repetitive parts to meet the customer's stringent standards. What he says he will miss the most about working at All-Plastics are the people.
President/CEO of All-Plastics, Thomas Houdeshell, commented saying "Throughout my 35 year leadership career in plastic injection molding I've come across a number of individuals that are remembered as game changers. These individuals are passionately dedicated employees that are knowledgeable and skilled to compete against the best of the best in the business. Ken is at the top of this list and will be greatly missed. It has been a blessing to work alongside such a wonderful human being and he is always welcome back through our doors at any time."
For retirement, Ken dreams to create something innovative in his wood shop so he can start up production and travel the country to sell it. All-Plastics is grateful for the technical knowledge and delightful spirit Ken has shared with the team over the last thirty five years.
---
---
---