All-Plastics Manufacturing Life Saving Medical Devices
All-Plastics Manufacturing Life Saving Medical Devices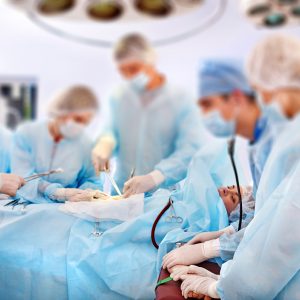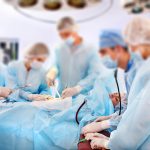 All-Plastics, a plastics injection molding manufacturer who largely serves medical and pharmaceutical markets will remain open as long as deemed possible.
Since the global COVID-19 pandemic started there has been an increase in required production of disposable medical componentry to support the rise in healthcare demand. When the United States declared national emergency the demand for disposable infection prevention products has tripled alone. All-Plastics primarily manufactures medical products for infection prevention, vascular, respiratory, diagnostics, orthopedic and wound management Companies.
"We are considered an essential supplier for our medical device Customers and we are working around the clock to deliver the most amount of high-quality product that we can produce. We are evaluating other opportunities to help our customers scale their production in the quickest amount of time to support the rising demand. It is all hands-on deck and we are still recruiting and hiring production personnel. Our front doors are locked restricting visitors but candidates can apply online for essential jobs that we are recruiting for," said Thomas Houdeshell, CEO/ President.
All-Plastics has put precautionary measures in place and is constantly re-evaluating the rapidly changing situation with COVID-19. "It is our duty to do what we can during this time to produce medical componentry to be used during this pandemic and we are constantly evaluating options to keep business going", said Houdeshell.
The Company recently just made significant investments to update its facilities and equipment in order to support growth with current customers. The additional capacity has been crucial to the increase in demand of these medical components at this time. All-Plastics has two Texas manufacturing facilities located in North Dallas and outside of San Antonio.
###
About All-Plastics
All-Plastics, LLC, is a cutting-edge leader in technology-driven manufacturing and project management. All-Plastics pair's proven quality and efficiencies with an expert team of engineers and sales leaders to bring an accomplished, dependable experience to each customer transaction in the pharmaceuticals, medical, industrial, packaging and consumer markets.
All-Plastics' analytical engineers offer best-in-class expertise backed by engineering centers, automation, and a full-service quality lab and tool room to master the most complex injection molding projects. There are two facility locations outside of Dallas and San Antonio, Texas. For more information, visit www.all-plastics.com.
---
---
---