KISD, All-Plastics hold Manufacturing Day event for Hal Peterson Students
KISD, All-Plastics hold Manufacturing Day event for Hal Peterson Students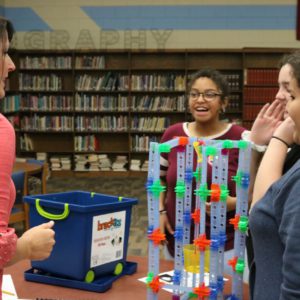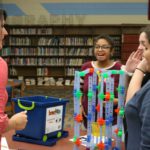 All-Plastics teamed up with Kerrville ISD to host a Manufacturing Day event for seventh and eighth graders at Hal Peterson Middle School to teach students about manufacturing and like careers.
The Kerrville Daily Times Reported: KISD, All-Plastics hold Manufacturing Day event for Hal Peterson students
By Donna Provencher
November 8, 2018
On Tuesday afternoon, Kerrville Independent School District teamed up with All-Plastics in Kerrville to host a Manufacturing Day for all seventh and eighth grade students at Hal Peterson Middle School.
The event, now in its second year, was helmed by Jennifer Latiolais, marketing and development manager for All-Plastics.
"We do this as a community outreach project just to get the next generation excited about manufacturing," said Latiolais, noting that many young people do not know much about the industry.
Latiolais added that last year, she first approached Mark Foust, superintendent of KISD, about doing a Manufacturing Day to educate students on manufacturing and careers in manufacturing.
"We did it last year and the kids loved it so much they asked us to come back the following year," she said.
It is a timely opportunity for students in middle school because in seventh and eighth grade, students begin considering the kinds of careers they want to pursue, Latiolais said.
Most high school course schedules are based on these decisions that students make in middle school, she added.
Throughout the day Tuesday, seventh and eighth grade classes at HPMS rotated through Latiolais' program, and she worked with every class separately.
Students watched a video about the plastics manufacturing industry, and then Latiolais gave them a hand out about different careers in the industry and possible salaries, based on information from the Manufacturers Association of Plastics Processors benchmark surveys.
"Plastics is the third largest manufacturing sector in the U.S.," Latiolais said, noting that the first two are oil/gas manufacturing and automotive manufacturing.
Latiolais mentioned that All-Plastics also goes into Hill Country High School to give manufacturing presentations. She likes to tell students that there are many different types of careers in the plastics manufacturing industry. Even for those who do not see themselves as college-bound, there are opportunities.
"We like to grown and train our own," she said, noting that All-Plastics offers not only entry level jobs- some of which only require a high school diploma- but also apprenticeships.
After the video and career discussion, Latiolais had students divide themselves into groups and gave them Brackitz- plastic building toys distributed by a company that is an All-Plastics client- and asked them to problem-solve the following scenario: "Three people are trapped in a cavern. How can you rescue them using Bracktiz and pulleys?"
The students were then required to design and build model structures that could safely hold some 600 pounds- and engineer a pulley system that would lift the structure.
"They have to be engineers today," said Latiolais. The 1 p.m. group, Sarah Whitton's eighth grade class, worked diligently.
Keaton Mitchell, 14, noted as he worked on his group's structure that a motorized crank would assist in raising the pulley faster than a manual one.
"(To solve this problem,), you need to know about physics in general and specifically about how motors and pulleys work," he added.
Jack Johnston, 14, said his favorite part was watching the video and learning how plastics are manufactured in factories.
Jadyn Way, 13, said it was challenging but rewarding starting out from scratch and having to build the pulley system from the ground up.
"You get to kind of pretend you're a manufacturer or an engineer and play around with stuff," she said.
To read the Kerrville Daily Times feature story click on the logo for a direct link:
---
---
---