All-Plastics Expert Tip: Additive Manufacturing
All-Plastics Expert Tip: Additive Manufacturing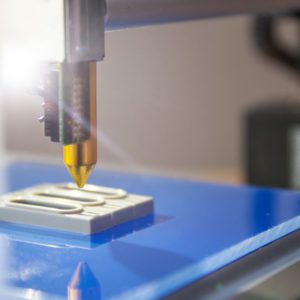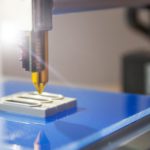 Johnathan Jones serves as All-Plastics' Engineering Manager in our Addison location. As a engineering expert, Johnathan knows how crucial prototyping can be for plastic product design and development.
In recent years, additive manufacturing has experienced exponential growth in technical capabilities. Because of this, it continues to play an increasingly important role in rapid prototyping and the product design / development process. Manufacturers are not only able to 3D print sample parts, but can print mold cavities as well. This can be a desirable cost-efficient and time saving alternative to aluminum prototype molds. One must note the limitation of these printed cavities, as they typically only last for 20-100 shots before failure, but those limited parts can be critical in providing valuable information for future production.
With so many additive manufacturing methods available to choose from (Inkjet, FDM, SLS, SLA) it is important to understand the strengths and weaknesses of each and how they correlate with your prototyping goals and objectives (surface finish, fit and function, strength, chemical resistance, etc.). All-Plastics has the technical expertise to help clients navigate these decisions to find the protyping solution that is right for them.
---
---
---