All-Plastics Invests $1 Million In Innovation
All-Plastics Invests $1 Million In Innovation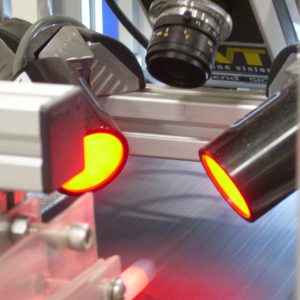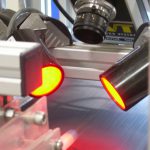 ADDISON, TX- Fifty year old plastic processor, All-Plastics, upgraded technology in Dallas facility with an investment price tag of over $1,000,000.
Since the 2013 leadership change, the company has re-focused its efforts to offer technology driven manufacturing that increases quality and drives out cost. With a continuous improvement focus, the company implemented automation and robotics, Scientific Molding with the use of eDarts, IQMS for their ERP system, received its ISO Certification, and started a lean manufacturing program calling it 6S for Success.
"The investment was made to increase quality and efficiency and the results were almost instant", says Thomas Houdeshell, President. "Not only have we increased our efficiency, but we have increased the mindset of our team, as they are always looking for new ways to work smarter with quality in mind."
All-Plastics rewards staff quarterly for the best kaizen suggestions and the company drives continuous improvement throughout all work practices.
ABOUT ALL- PLASTICS
All-Plastics, LLC, is a world class leader in technology driven manufacturing and project management. With unparalleled industry recognized experience in advanced molding and assembly, All-Plastics has become a dominant force in the industrial, packaging, medical and consumer markets.
The company is agile and partners with its customers to provide innovative solutions, development services and advanced automation, which reduces manufacturing costs while improving quality.
All-Plastics is headquartered in Addison (Dallas), TX, and houses a wide range of best in class injection molding equipment, including 26 engineering centers, servo robotics, automation, full service quality lab and full service tool room. Other locations include Kerrville and Houston, TX.
---
---
---