All-Plastics Bolsters Capabilities, Adds White Room
All-Plastics Bolsters Capabilities, Adds White Room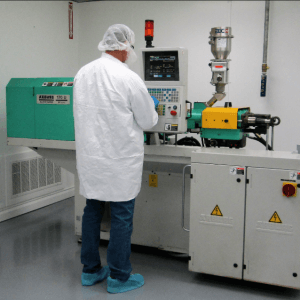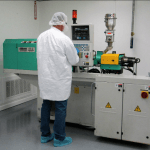 DALLAS, TX – All-Plastics, an injection molding leader in technology driven manufacturing and project management, has announced numerous key additions to their already robust list of capabilities, including a white room to support continued growth in secondary operations.
All-Plastics has enhanced their facility with six new injection molding machines (five horizontal and one vertical) with tonnage ranging from 14-200T. They've also added support manufacturing equipment, including four new robots, a spin welder, and an EDM for their tool room. The 14-ton machine has converged with a vertical injection unit in a hard wall clean room to mold micro componentry in a controlled environment.
"The new assets allow us to be on the front end of new opportunities with new and existing customers," says Thomas Houdeshell, CEO and President at All-Plastics. "Our major play to continued growth and success is our culture of continuous improvement that allows us to be readily adaptable."
The acquisition of equipment has allowed All-Plastics to take on larger transfer projects while maintaining their current capacity with room for expansion. Their current assembly area, built in January of 2017, will be transformed into a new engineering center for rapid prototyping.
"At All-Plastics, we are truly an agile partner that can quickly adapt to opportunities of growth," says Houdeshell. "We continuously invest in the equipment, technology, and people needed to ensure quality, precision, and timely delivery. We strive for excellence in all categories of our business."
To read the Plastics News extended feature story click on their logo for a direct link:
---
---
---