All-Plastics Expert Tip: Preventative Mold Maintenance
All-Plastics Expert Tip: Preventative Mold Maintenance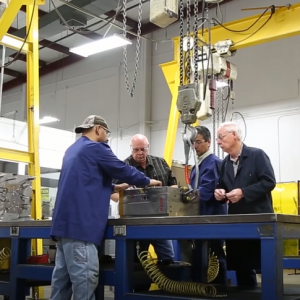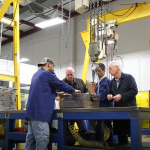 Daniel Gerry serves as All-Plastics' Tool Room Manager. As a tooling expert, Daniel knows the ins and outs of the industry and how properly scheduled preventive maintenance can drive financial returns.
Preventive maintenance is scheduled on molds to prevent failure and to maintain optimal performance. The goal is to eliminate unnecessary downtime and repairs. This in return will allow increase in the life expectancy of the mold. Preventive maintenance involves a systematic program managed in a disciplined environment. In other words, don't allow the preventive maintenance to become overdue. Set up a standardized program with limits and accountability.
Keeping the mold clean via proper venting with a healthy maintenance program helps prevent short shots and lowers the chance of rejected parts. Cleaning out the water lines maximizes the temperature transfer to keep cycle times as short as possible. A neglected mold maintenance program will not produce financial returns.
All in all, preventative maintenance provides customers return on investment for their assets by extending the life of the tools. This is why All-Plastics finds it very important to maintain internal tool rooms to support production. All-Plastics is the best in the business when it comes to scheduling and promoting preventative maintenance programs.
---
---
---