QUALITY IMPROVEMENTS BOOST EFFICIENCY AT ALL-PLASTICS
QUALITY IMPROVEMENTS BOOST EFFICIENCY AT ALL-PLASTICS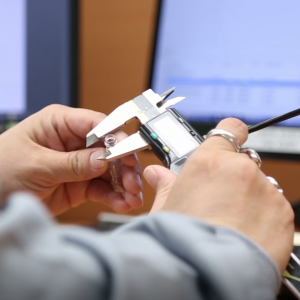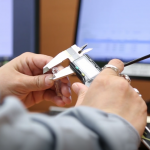 Dallas custom injection molder, All-Plastics, sees a 70% boost in efficiency in the quality lab after implementing IQMS' Quality Management System (QMS).
All-Plastics invested in IQMS' robust ERP system in January 2014 and has gradually implemented key modules to increase efficiency across departments. "Our customers and team benefit from the implementation of this module as it allows us as an organization to improve our reaction time and streamline our processes. In process data, CPK, CP, X Bar & R charts are also now available anytime and on demand," says Bradley Atkins, COO.
The QMS module implemented encompasses a variety of tools necessary to ensure compliance and customer satisfaction. Although there are many key features to the module, the clear cut distinctions in efficiency has been realized through statistical process control. The customer specifications and requirements are built into the system so the time spent on measurement and review of records has been significantly reduced which results in faster approval time for parts without sacrificing quality and traceability.
All-Plastics has been a demonstration facility for IQMS representatives over the last 12 months, as prospective ERP system buyers see the real time system in process. "The IQMS QMS is a great complement to the ERP system modules All-Plastics was already utilizing. The All-Plastics team is very knowledgeable about our system and fully utilizes key components and differentiators, which makes them a great showcase of our product," says John Lutz, IQMS representative.
The key features of the IQMS Quality Management System include secure document control; corrective action requests; engineering change orders; advanced product quality planning; corrective actions preventative actions, product and process PQ, risk assessment; statistical process control; coordinate measuring machine; deviation, material review board and NCMR; gage repeatability and reproducibility calibration; quick inspections; and additional features that include compliant tracking, quality auditing, lot tracking and cost of quality.
---
---
---